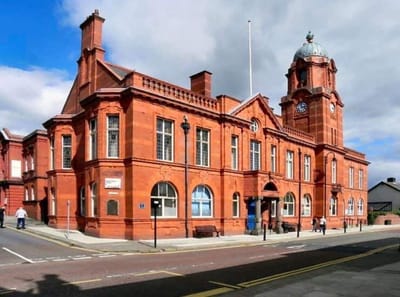 Did you know, Westhoughton has a two-tier system of Local Government?

Bolton Council is the major authority and administers such things Highways, Social Services, Education, Planning, Licensing, Environment, Leisure Services, and Housing and Council Tax benefits.

Westhoughton Town Council is the second authority which comprises of eighteen Town Councillors.

The Town Councillors are elected from a number of 'wards', namely Central, White Horse, Daisy Hill, Hoskers and Hart Common, Wingates and Chequerbent. Seats are distributed through the wards based on the ward size - Central and White Horse wards being the largest, each having four seats on the Council.

Normally the whole Town Council is elected for a four year period, with elections last taking place in 2019.

The role of Town Councillor is voluntary. Town Councillors do not receive any payment or expenses for carrying out duties or attending Council meetings.

Westhoughton Town Council considers planning applications that affect Westhoughton and subsequently informs Bolton Council's Planning Committee of the Town Council's views and comments.

The Town Council is actively involved in major planning issues, such as new road proposals, new housing developments and the development of the town centre. The Town Council has funded the capital cost of several highway safety projects in Westhoughton.

We feel that increased powers should be devolved to Westhoughton Town Council from Bolton MBC in relation to matters relating to Westhoughton, particularly on issues such as Planning, Licensing and the Environment.

Active For Westhoughton intends to stand candidates in the next elections for Westhoughton Town Council, currently scheduled to be held in 2023.

If you are interested in standing as one of our candidates, please send us a message via the Contact Us page and we will get back to you as soon as possible.